Go to previous Genny Page

Genny
Yes, she's growing up, physically, at least. I don't think we've ever seen a cat with more curiosity and stubbornness.
She climbs to the top of everything (including us!) and has an inordinate fascination with doll houses!
The meaning of the word 'No' has yet to be discovered by Genny...
Genny shows us her talents on the 'monkey bars'...
(She also likes bananas... We have our doubts about her parentage....)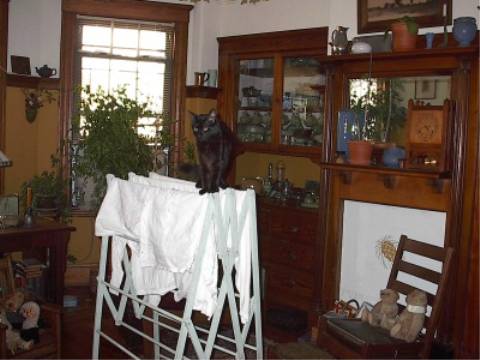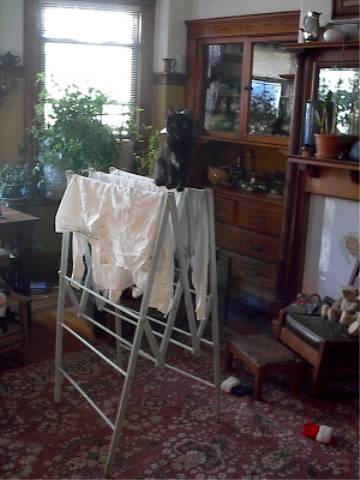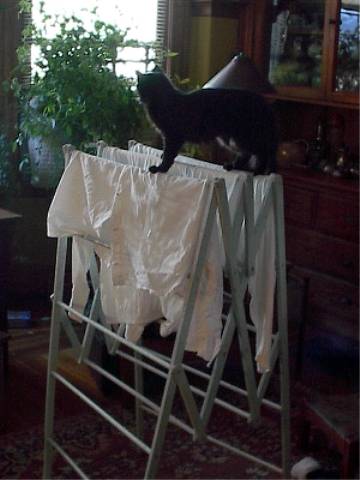 Genny finds a friend....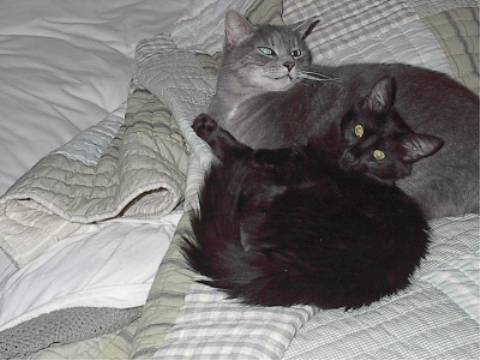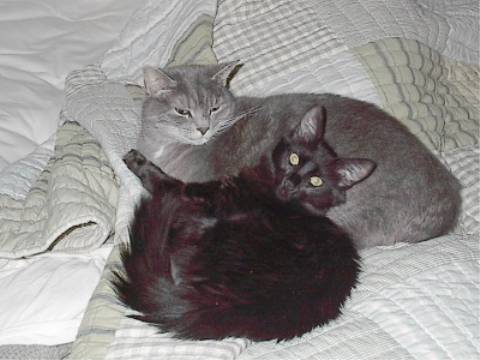 And another friend......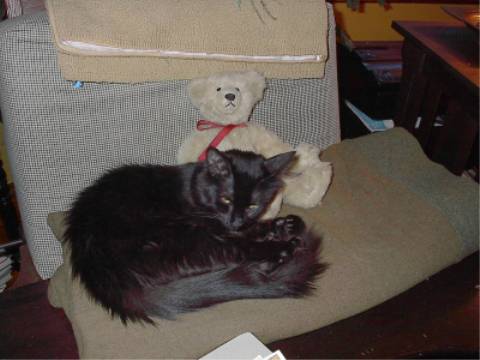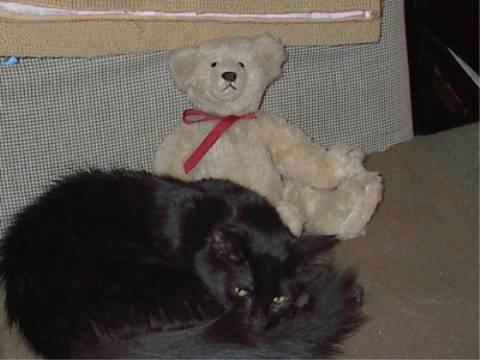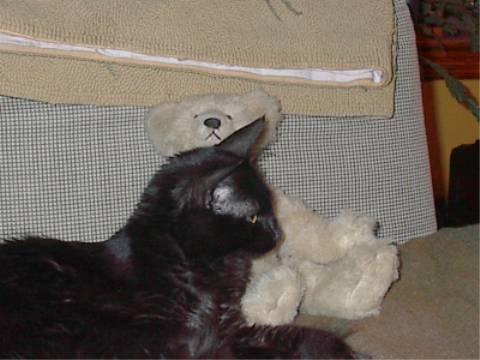 Go to
Abby
Page /
Emmy
Page /
Nicky
Page /
Genny
Page /
Teddy
Page /
Honey
Page/
Ella
Page /
Petey's
Dog Page

Return to the Kellscraft Studio Home page: