Go to Abby Page / Emmy Page /Nicky Page /Genny Page /Teddy Page /Honey Page/ Ella Page /Petey's Dog Page

Honey
Honey was one of those lucky finds. We were running an errand in a small town in Maine, when this tiny kitten ran
up to us and dove under our car. We coaxed her out and a local person said she'd been wandering around the busy
road and almost got hit earlier. Well, that decided it for us. We took her home and called the animal shelters to see if
anyone was looking for her. No one was so she became one of the family.
Everyone loves Honey. Whether it's the people she greets when we walk her in a harness and leash outside, or her brother Teddy,
who chases her through the house as fast as both can run. Oh yes, she loves dogs. She goes right up to them and sniffs them all over.
The dogs usually react by slinking away.....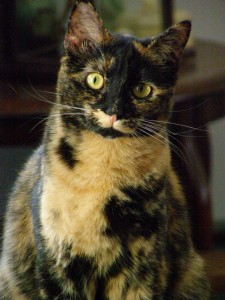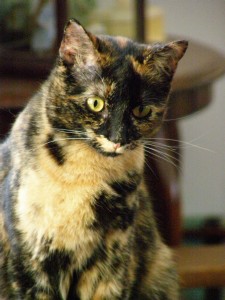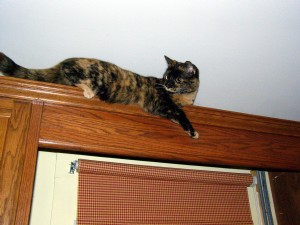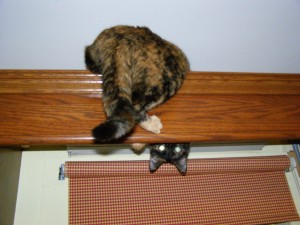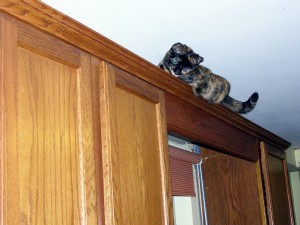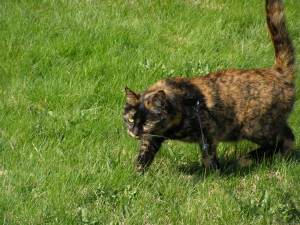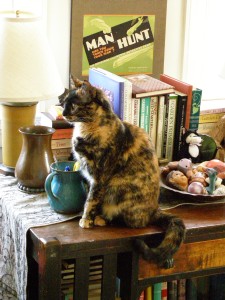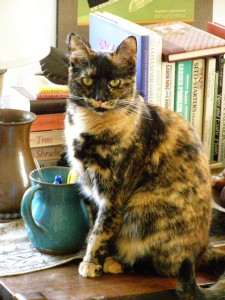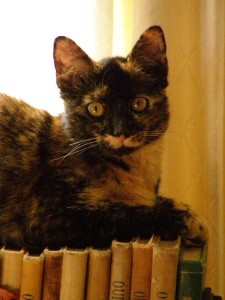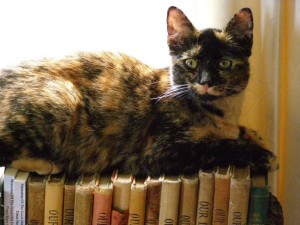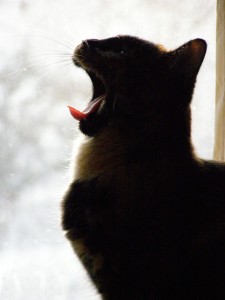 Go to
Abby
Page /
Emmy
Page /
Nicky
Page /
Genny
Page /
Teddy
Page /
Honey
Page/
Ella
Page /
Petey's
Dog Page

Return to the Kellscraft Studio Home page: