Go to Abby Page / Emmy Page /Nicky Page /Genny Page /Honey Page/ Ella Page /Petey's Dog Page

Copyright 2001, Candy J. Witcher
Detail of new painting by artist, Candy Witcher.
(
www.candywitcher.com
)
Abigail
NOTE: Abby passed away in January 2009. She is greatly missed......
Abby was our second cat, and also came as a kitten from a shelter.
Even as a kitten, she was quite a demanding cat, reaching through the cage bars at the shelter to get my attention.
Well, it worked and here she is: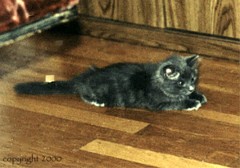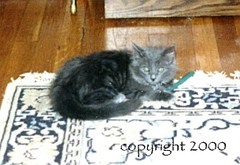 Contemplating the day....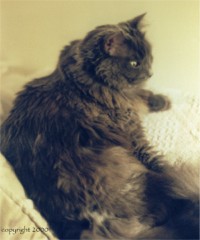 "So, which is my best side?...."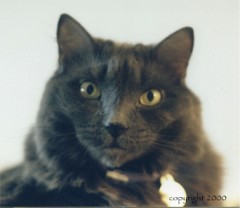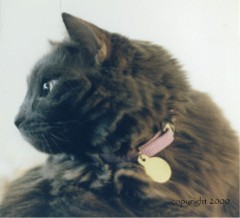 Princess and the Pea.....?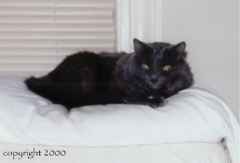 More Abby Pictures
Go to
Abby
Page /
Emmy
Page /
Nicky
Page /
Genny
Page /
Teddy
Page /
Honey
Page/
Ella
Page /
Petey's
Dog Page

Return to the Kellscraft Studio Home page: