Go to Abby Page / Emmy Page /Nicky Page /Genny Page /Teddy Page /Honey Page/ Ella Page /Petey's Dog Page

Genny
NOTE: Genny passed away on September 14, 2014.

No more cat conversations,
no more saucers of milk.
no more curling 'round my shoulders,
no more soft paw on the back of my hand.

She is greatly missed......

---
'Birth' Announcement! It's a girl!
Yes, we have adopted a new kitten!
Why? It just seemed time, and with Nicky constantly being bored and needing a playmate
(the older girls, Emmy and Abby, are not interested in playing with him often), we decided to add to the family.
Genaea Yaman (Genny) is a pure-bred Turkish Angora that we found at an animal rescue organization [
Helping Paws
] in Connecticut.
She is adorable and very gentle. She's been with us only a day and so far, the other kids are less than thrilled.
Abby seems to be adapting the quickest to the situation, with Emmy having the biggest 'issues' with the new kitten. Oh, well, they'll adapt!
We'll be adding 'baby' pictures over the next weeks. Here are some to get started!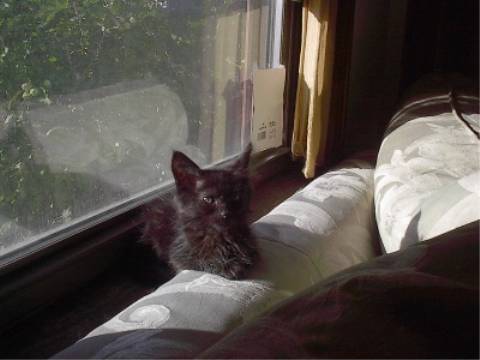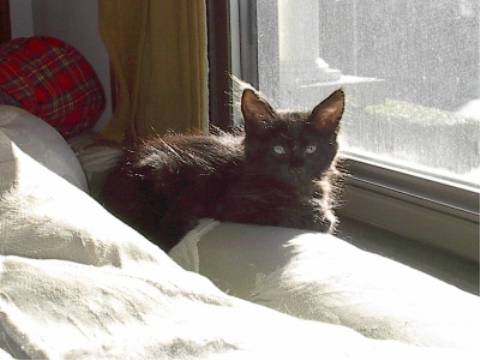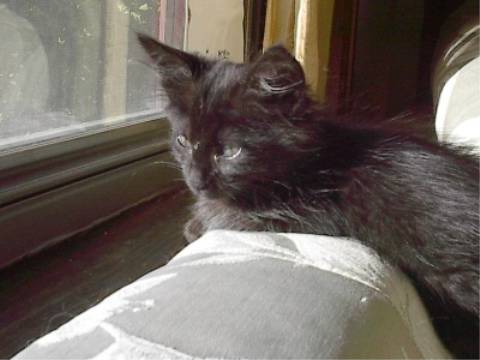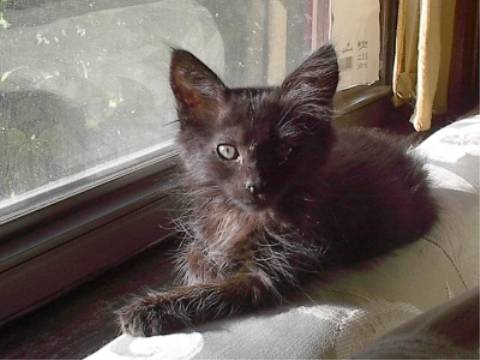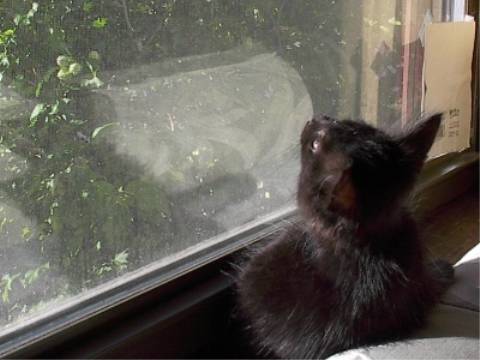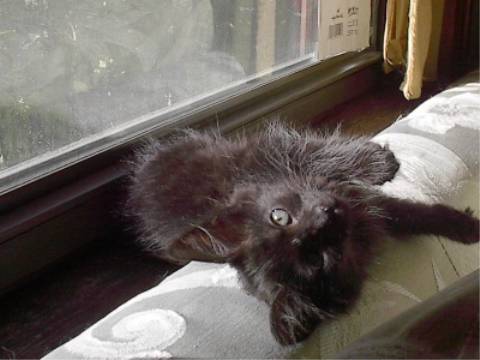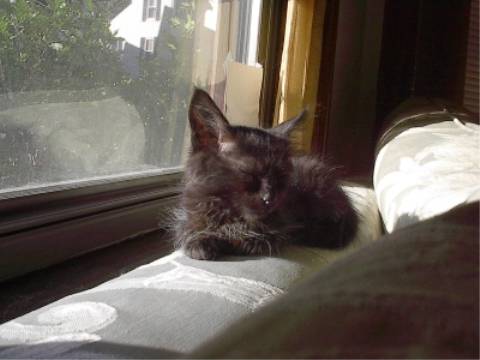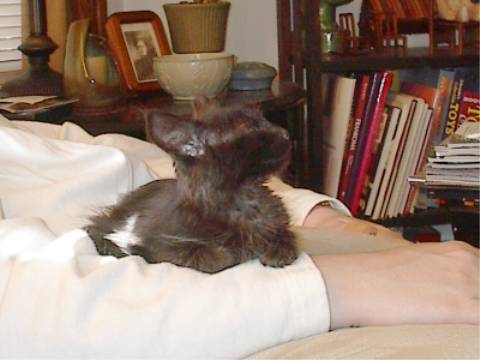 More Genny Pictures...
Go to
Abby
Page /
Emmy
Page /
Nicky
Page /
Genny
Page /
Teddy
Page /
Honey
Page/
Ella
Page /
Petey's
Dog Page

Return to the Kellscraft Studio Home page: