OUR SOUTHERN HIGHLANDERS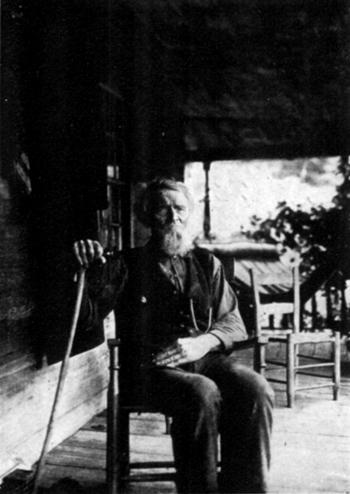 Photo by U. S. Forest Service
Big Tom Wilson, the bear hunter,
who discovered the body of Prof. Elisha Mitchell
where he perished near the summit of the Peak
that afterward was named in his honor
OUR SOUTHERN HIGHLANDERS
BY
HORACE KEPHART
Author of "the Book of Camping and Woodcraft,"
"Camp Cookery," "Sporting Firearms," Etc.
Illustrated
NEW YORK
OUTING PUBLISHING COMPANY
MCMXVI
Copyright, 1913, by

OUTING PUBLISHING COMPANY
All rights reserved
First Printing, November 1913
Second Printing, December 1913
Third Printing, January 1914
Fourth Printing, April 1914
ILLUSTRATIONS
Big Tom Wilson, the bear hunter
Map of Appalachia
A family of pioneers in the twentieth century
"The very cliffs are sheathed with trees and shrubs"
At the Post-Office
The author in camp in the Big Smokies
"Bob"
"There are few jutting crags"
The bears' home — laurel and rhododendron
The old copper mine
"What soldiers these fellows would make under leadership of some backwoods Napoleon"
"By and by up they came, carrying the bear on the trimmed sapling"
Skinning a frozen bear
"... Powerful steep and laurely...."
Mountain still-house hidden in the laurel
Moonshine still, side view
Moonshine still in full operation
Corn mill and blacksmith forge
A tub-mill
Cabin on the Little Fork of Sugar Fork of Hazel Creek in which the author lived alone for three years
A mountain home
Many of the homes have but one window
The schoolhouse
"At thirty a mountain woman is apt to have a worn and faded look"
The misty veil of falling water
An average mountain cabin
A bee-gum
Let the women do the work
"Till the sky-line blends with the sky itself"
Whitewater Falls
The road follows the creek — there may be a dozen fords in a mile
"Dense forest and luxuriant undergrowth"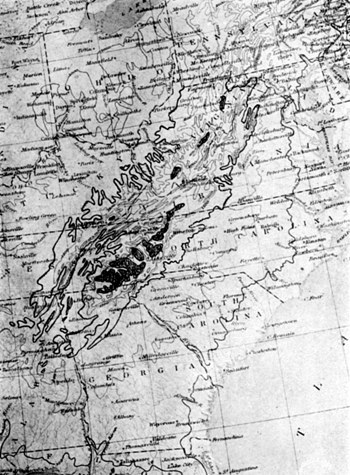 APPALACHIA
The wavy black line shows the outer boundaries of Southern Appalachian Region. The shaded portion shows the chief areas covered by high mountains, 3,000 to 6,700 feet above sea-level.