Along New England Roads


By
W. C. Prime, LL. D.

Author of "I Go A-Fishing" Etc.
Illustrated

Harper & Brothers Publishers
New York and London
1892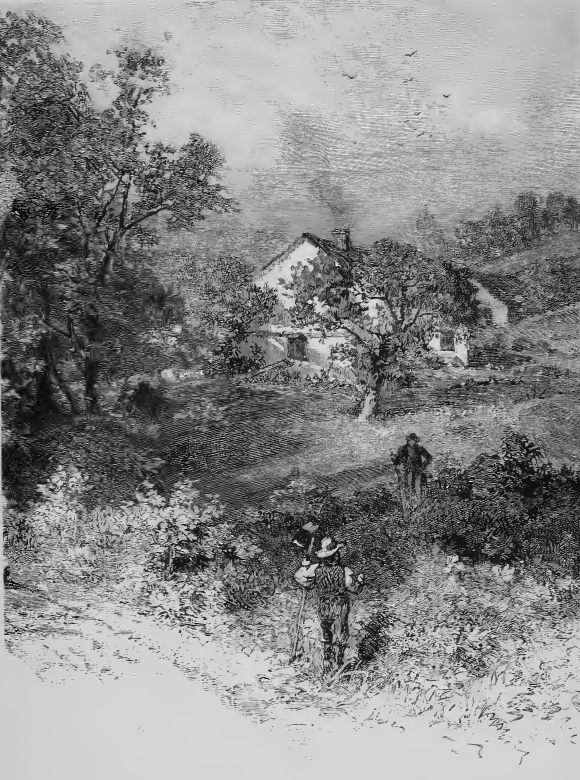 No house which did not stand in a group of trees.


Illustrations

No house which did not stand in a group of trees
The church-bell announces "evening meeting"
A Mountain Road
On the Profile Road


Contents

I. Along New England Roads
II. In Southern Vermont
III. A Village Discussion
IV. Uphill in Fog
V. Sweet-Scented Fern
VI. An Angler's August Day
VII. Views from a A Hill-Top
VIII. Highlands of Western New Hampshire
IX. The Triumphant Chariot
X. A Dead Letter
XI. Epitaphs and Names
XII. Finding New Country
XIII. Boys with Stand-Up Collars
XIV. Pilgrimage Ended
XV. Non-Resistance
XVI. Songs of the Ages
XVII. Ignotus
XVIII. Seeking a Better Country
XIX. A Winter Night's Errand
XX. Hints for Carriage Travel


Preface


PROBABLY no one ever made a book for the reason which induces the making of this. The papers here gathered were written, as letters, to a daily newspaper, the New York Journal of Commerce, in the course of a correspondence which has extended over more than forty years. Although often asked to gather them in a book, my judgment has been that such letters, however readable or unreadable when occasionally appearing in one's morning newspaper, are not good material for continuous reading in a solid book. They were written for the purpose of a day, served their purpose, disappeared, and I had no wish to recall them. But they had been cut out and preserved by more than one person, strangers to me, who have severally written me that if I do not make a book of them they will! Should such a book be made by another person, it would perpetuate many sad errors of type, such as occur in rapid newspaper work, and be a misfortune to the papers and to me. There was but one way to protect the dead and long-buried sketches — namely, to select some of them, revise, correct, and edit them, and make a book, which I have done only because I did not want it made.