PIGS IS PIGS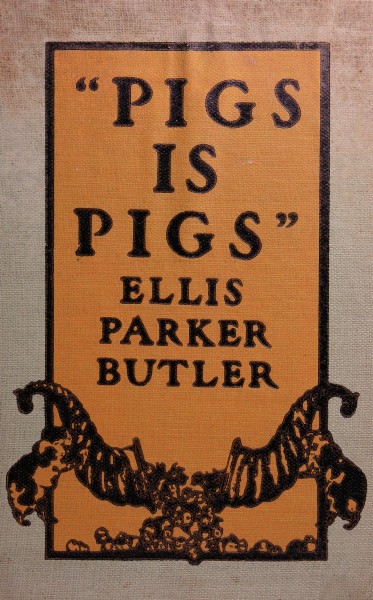 By ELLIS PARKER BUTLER
Author of "That Pup," "Mike Flannery,"
"The Thin Santa Claus," "The Water Goats," Etc.
WITH ILLUSTRATIONS
BY WILL CRAWFORD
A. L. BURT COMPANY
PUBLISHERS. NEW YORK
Copyright, 1906, by McClure, Phillips Co.
Published April, 1906
Copyright, 1905 by Colver Publishing House
(American Magazine)
Continue Here for the text of

PIGS IS PIGS
LIST OF ILLUSTRATIONS
Pets thim animals may be, but pigs,
I'm blame sure they do be
Flannery is right, pigs is pigs
Proceed to collect Mr. Morehouse had moved!
He was winding up the guinea-pig episode