Our Little Hungarian Cousin
By

Mary F. Nixon-Roulet




Author of
"Our Little Spanish Cousin," "Our Little Alaskan Cousin,"
"Our Little Grecian Cousin," "Our Little

Australian Cousin,"
"With a Pessimist in Spain," "God, the King, My Brother," etc., etc.




Illustrated by

John Goss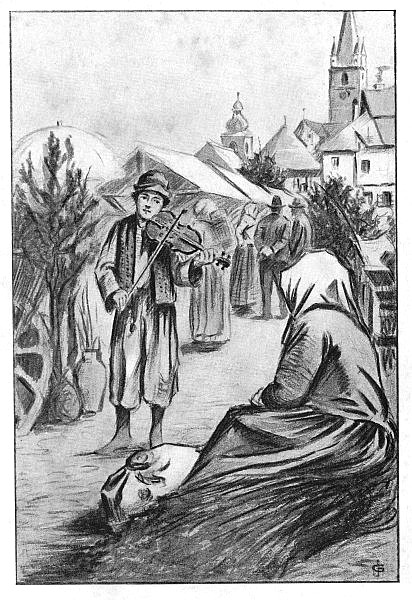 "H
e
. . .
Quickly began a little tune
."
Boston
L. C. Page & Company
MDCCCCIX
Copyright, 1909
By L. C. Page & Company
(INCORPORATED)
The Plimpton Press Norwood Mass. U. S. A.
Preface
A part of the great Austrian Empire, Hungary, is a kingdom in itself, with its own laws and its own government. Through this land runs the "beautiful blue Danube," with castles and towns upon its wooded banks; on one side the mountains, on the other the Great Plains.
Here dwell many races with quaint customs and quainter costumes, and it is of these people that you will read in Our Little Hungarian Cousin.