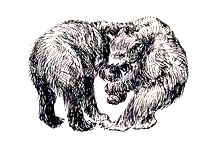 Beasts of the Field
by
William J. Long
Illustrated by
Charles Copeland
Boston, USA and London
Ginn & Company Publishers
The Athenæum Press
Copyright 1899, 1900, 1901
By William J. Long
TO THE TEACHERS OF AMERICA who are striving to make Nature Study more vital and attractive by revealing a vast realm of Nature outside the realm of Science, and a world of ideas above and beyond the world of facts, these studies from Nature are dedicated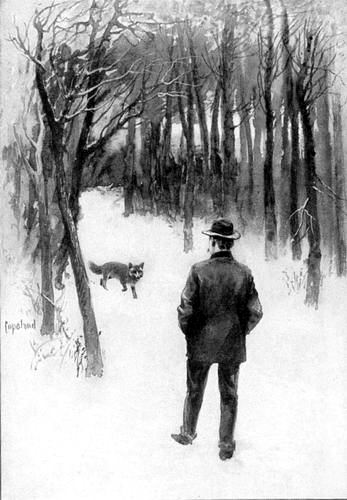 DID YOU EVER MEET A FOX FACE TO FACE?
PREFACE
SINCE the publication of "Ways of Wood Folk" and "Wilderness Ways," and the more recent "Secrets of the Woods," many requests have come to Publishers and Author for better and more fully illustrated editions of these studies of life in the woods and fields; and these requests grow more and more numerous as successive editions are printed. It is chiefly in answer to this demand that these two volumes, "Beasts of the Field" and "Fowls of the Air," have been prepared. They include most of the previous sketches, with enough new material to give variety and a wider range of acquaintance with the Wood Folk.
The names used here for birds and beasts were given by the Milicete Indians; the occasional legends referred to have never been written, but were heard by the writer before the camp-fire, in the heart of the wilderness; and the incidents and sketches are true to life, as I have seen it in many years of watching and following the wild things.
WM. J. LONG.
STAMFORD, CONN.,
August, 1901.