HOME-MADE MISSION CANDLESTICK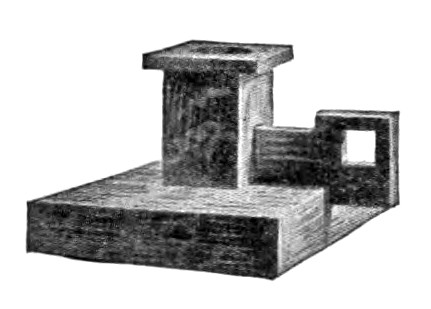 There are many kinds of mission candlesticks, but few of them carry out the mission design through-out. Herewith is illustrated a candlestick which may be made from the various woods that will have the style and lines of mission craft work. The base is made from 1 in. material, 4 1/2 in. square. Two holes are bored and countersunk for screws to hold the post and handle. The post is 2 1/4 in. high, bored in one end to fit the size of a candle. The post is covered with a 3/8 in. thick cap, 2 in. square. This, also, is bored to fit the candle.
The handle is 3/8 in. thick and 3 in. long with a 3/8 in. square mortise and is notched to fit the base. The wood may be selected to match any other piece of furniture and finished in any of the mission stains.