THE THANKSGIVING DINNER

THE APOLOGY

WE, who sign our names, declare
We apologize to Cinnamon Bear;
We're sorry for what we had to say
In the Meeting-House last week one day,
And we will invite Mr. Bear very soon
To a Thanksgiving dinner some day at noon.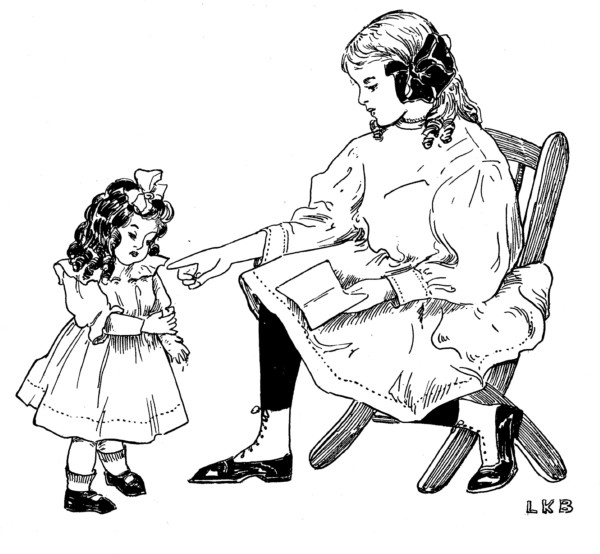 "JACQUELIN," said Dorothy, "sign this first;
The part you took was by far the worst."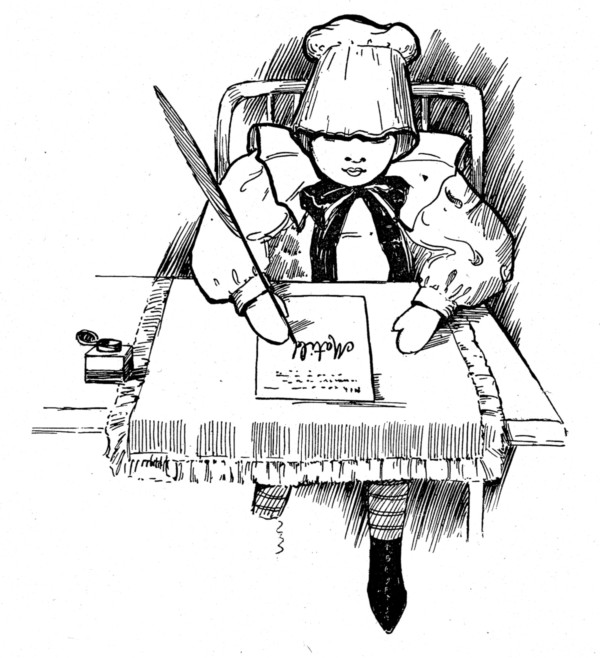 MATILDA didn't need a command,
She wrote her name in a very bold hand.

"ME-OW," said Mittens, "I shouldn't have gone,
But Jacquelin just pulled me on.
"That's no excuse for you, my dear,
You should have said No more firm and clear."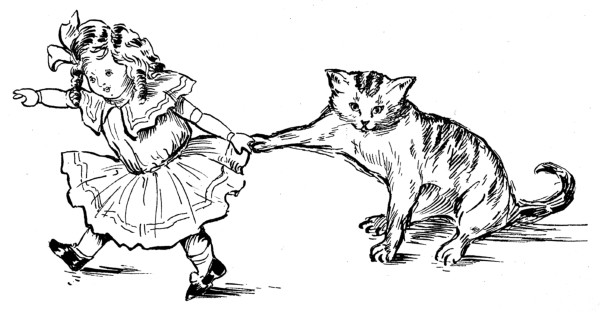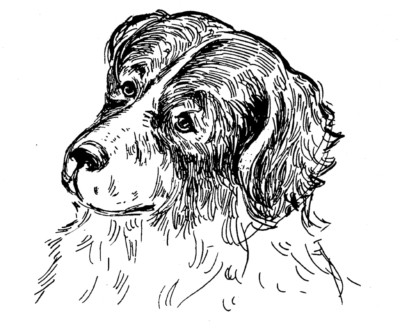 WHEN you're ready, Miss Vandevare,
Said Towser, "I'll sign my name with care."
The Duchess began to grow very ill,
And signed her name against her will.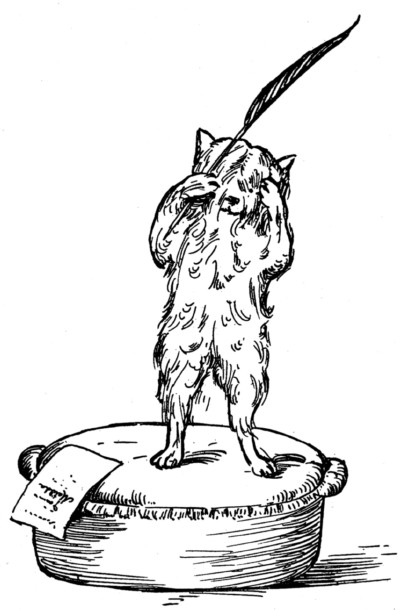 ON Thanksgiving Day, as the clock struck one,
The dinner was very promptly begun;
No one would be a minute too late,
And make a dinner party wait.
They sat down quietly on the chairs,
And the place of honor was given the Bears.

FOR a minute or so all heads were bowed,
Then they began to talk out loud.
Dorothy gave them good things to eat,
A little candy, fruit and meat;
They had milk, and water from the lake;
No tea or coffee to keep them awake.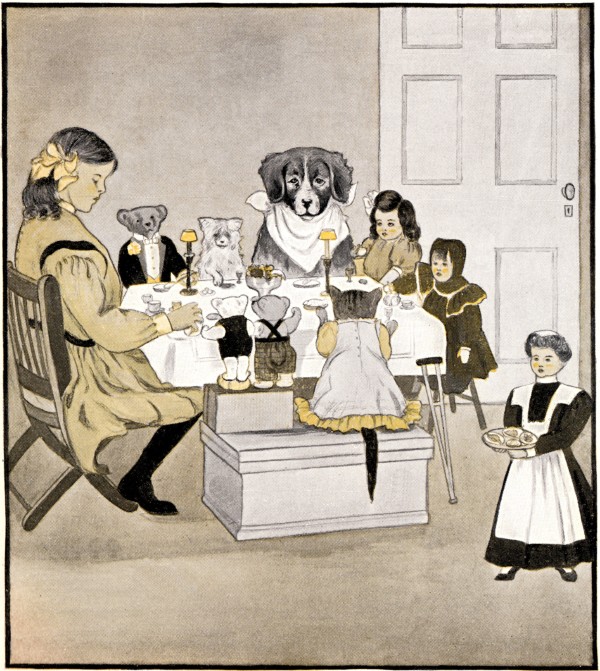 THEY held their forks the proper way,
And nothing dropped on the floor that day.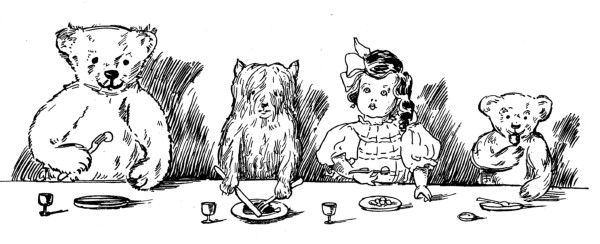 They kept their lips closed while they ate,
And they didn't find fault with things on their plate.

THEY didn't swallow their food in bites,
And that's why they all slept good at nights.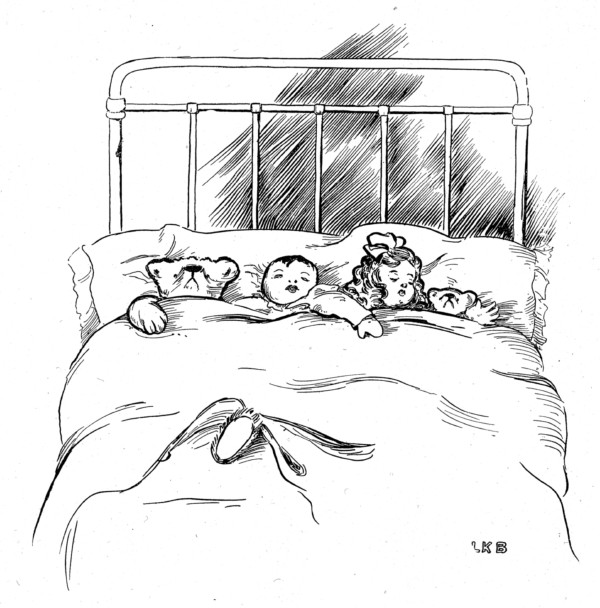 THE mice nibbled away at the cheese;
They said Thankyou and If you please.
They may have asked a question or two,
But waited until the rest were through.
They ate what was served them, nothing more
I never saw such manners before.

"ME-OW," said Mittens, "more, if you please,"
Then quickly she turned away to sneeze,
When in rushed Pigwig through the door;
This caused a laugh and a great uproar.
He was not only late to dinner, you see,
But was dirty as a pig could be.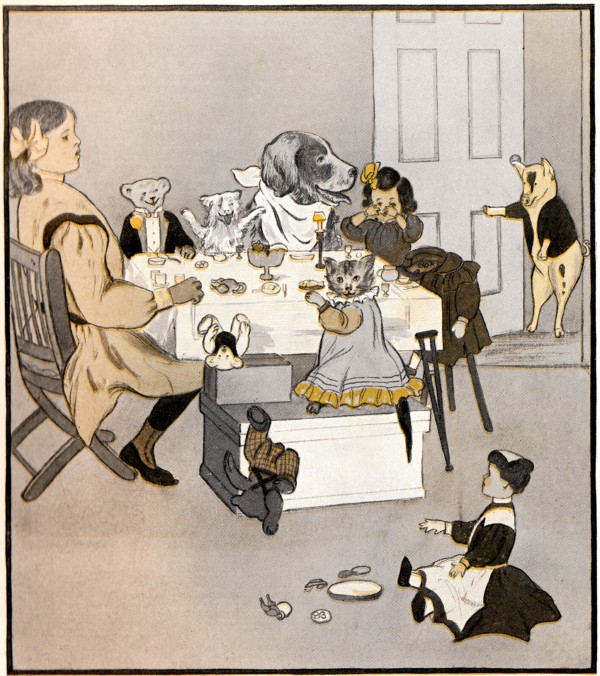 DOROTHY felt so ashamed of him,
And she tried to quiet the noise and din.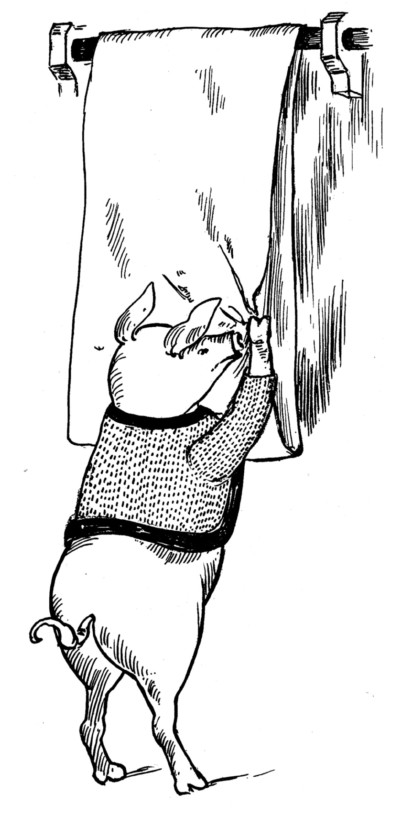 "You'll find a towel behind the door,
Now don't come in that way any more."

THEY talked about Jacquelin's "Coming-Out Tea,"
And they all listened attentively
When Towser said what he thought of war;
He hoped they wouldn't fight any more.
The Duchess didn't agree with him quite,
But she listened to him with all her might.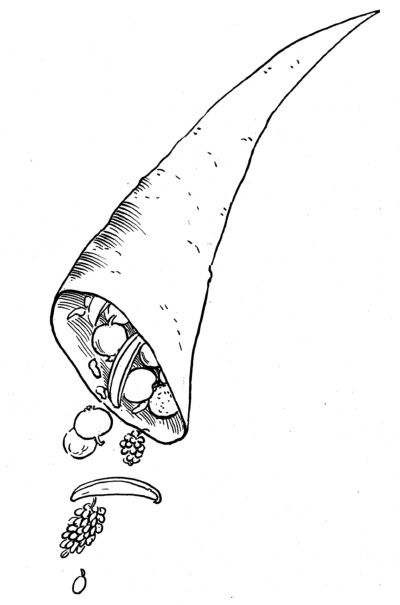 THEN each had a word of thanks and praise
For their many blessings and prosperous days.

"IF it please you all, and my hostess fair,
I would like to speak," said the German Bear.
"I'm glad the good Queen Isabel
Sold the jewels she loved so well,
That sent Columbus across the sea;
I'm glad that Washington made you free."

"I BEG to announce," he said with a bow,
"America is my country now;
My service is here, at her command,
Though I dearly love my fatherland."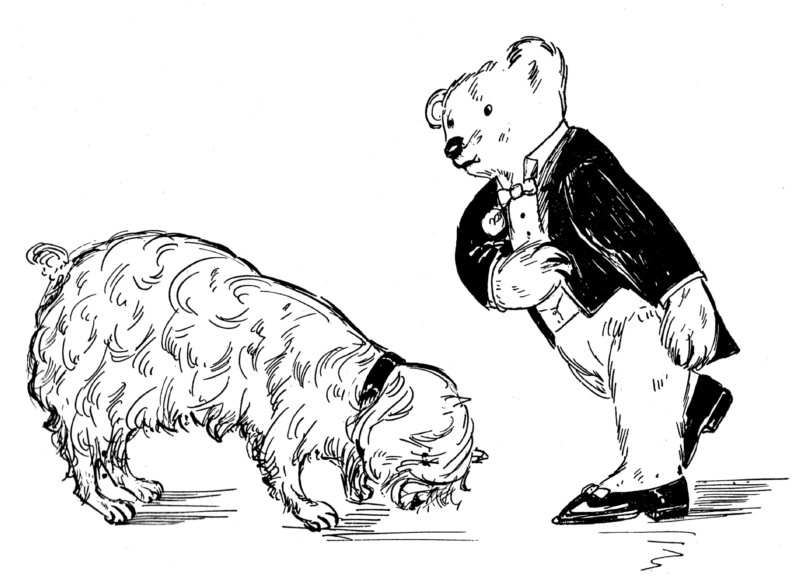 NOW that was the first that Cinnamon spoke
They all could see it wasn't a joke;
Even the Duchess bowed to the floor,
And silence reigned a minute or more,
Then three cheers for their hostess fair,
For little Miss Dorothy Vandevare!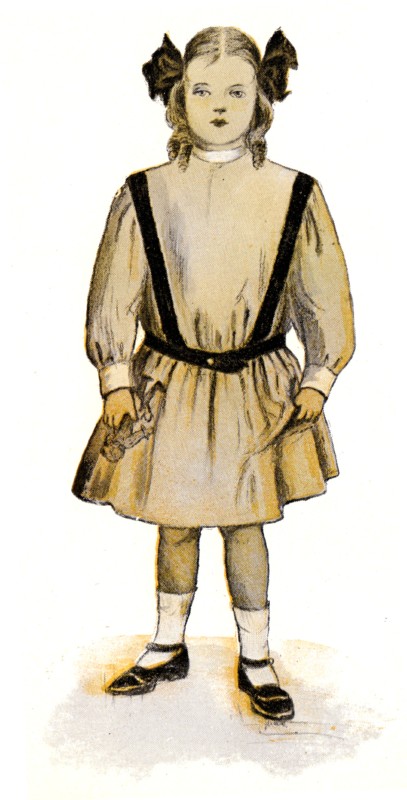 THE afternoon program was begun
With music and song and dancing and fun.
The seconds and minutes seemed to fly
Then they thanked their hostess and said "Good-bye.
But when they all were ready to go
The automobiles stood there in a row."

DOROTHY knew it would give them delight
To behold the autos there in sight.
They went over mountain, they went over mead,
But kept within the limit of speed,
For if a land turtle should go past
They would kill him, if they went too fast.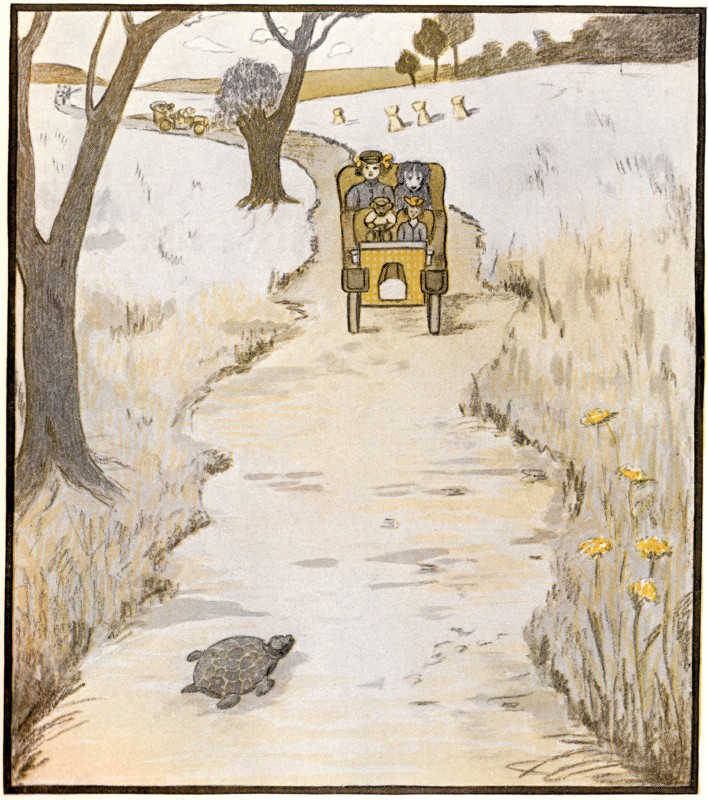 THEY rode as long as the day was light,
Then all gave thanks in church that night.