DOROTHY'S TEA

Dorothy Vandevare Gives a Tea
To Introduce
Mr. CINNAMON BEAR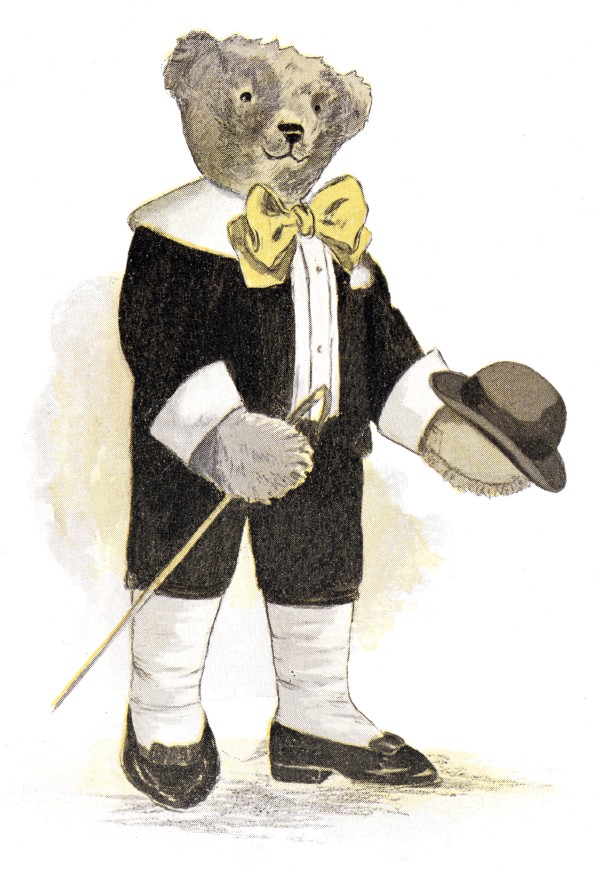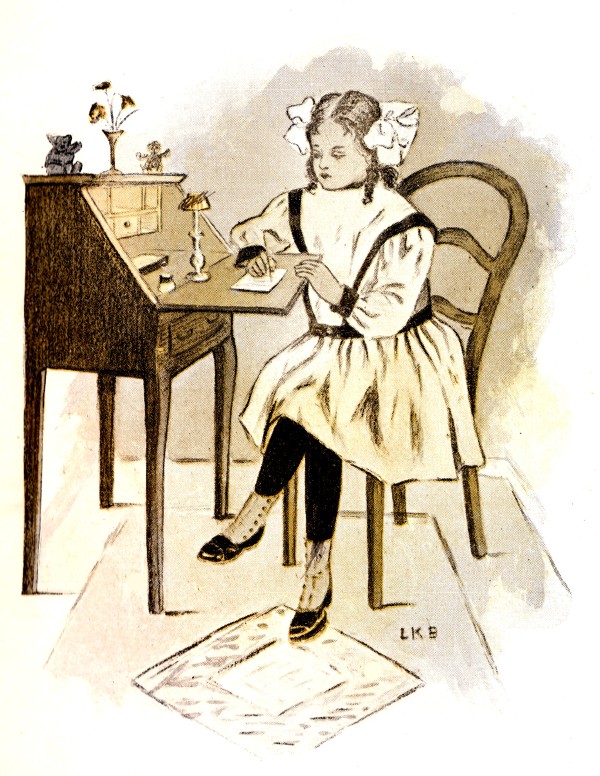 THE INVITATION

LITTLE Miss Dorothy Vandevare
Will be at home if the day is fair,
And she wishes to have your company
Precisely at the hour of three.
Please do her the honor, and prepare
To meet her friend,
Mr. Cinnamon Bear.

IN family council this note was read;
Old Towser growled and shook his head;
Snowball, the Duchess, fainted away,
And Jacquelin hadn't a word to say;
Mittens looked through the window-pane
And wished in her heart that it would rain.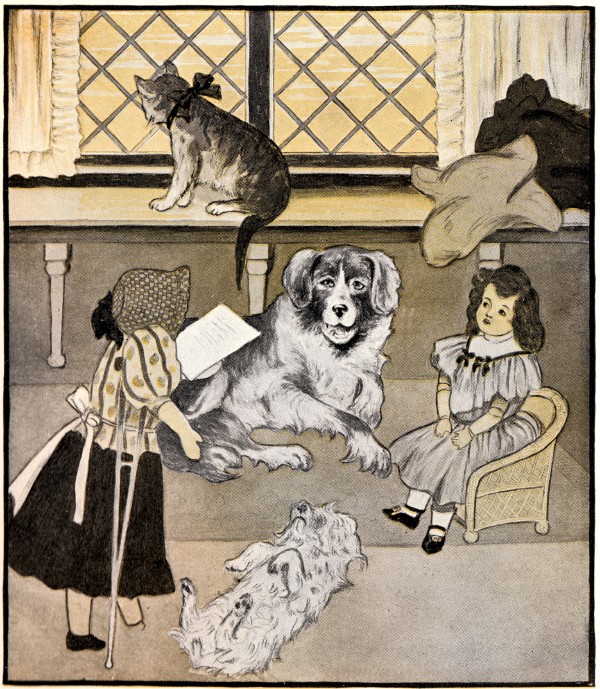 THE invitations were handed out
To all the children round about,
To all the animals, great and small,
And black and white and short and tall,
And many replied in the highest glee
They surely would go to Dorothy's tea!

OF course some noses were in the air
And sniffed at the tone of the affair;
The Dachshund didn't like the scent,
But finally swallowed his pride and went,
For the day was fair and no one dare
Refuse Miss Dorothy Vandevare.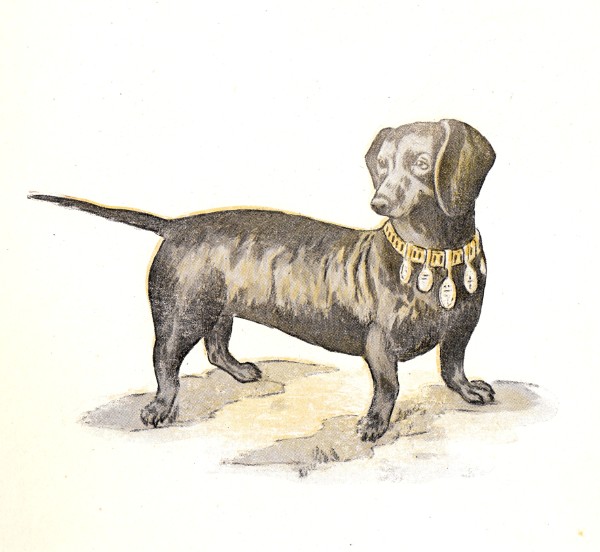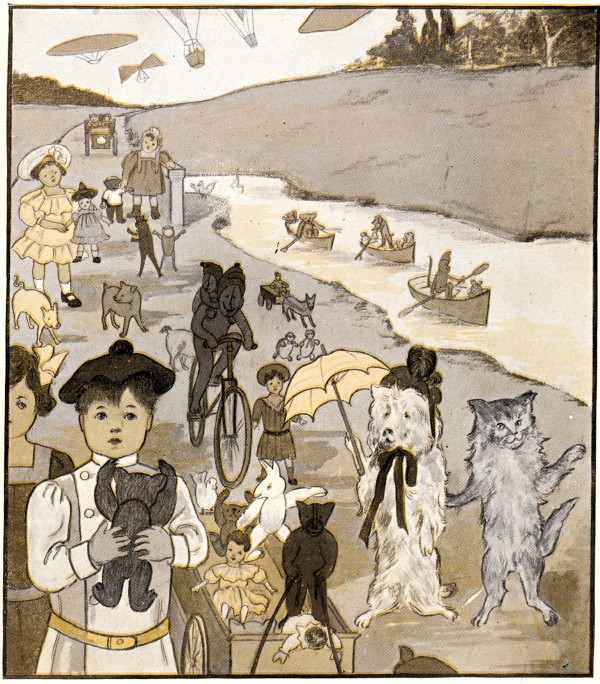 THEY came in air-ships, in automobiles,
They came in boats, they came on wheels;
Even the aristocratic set
Never sent her a single regret.
The day was fair beyond compare,
And they all did honor to the German Bear.

AND what a good time they had every-one
The capers they cut, the laughter and fun;
They forgot all about their family tree
And whether of high or low degree.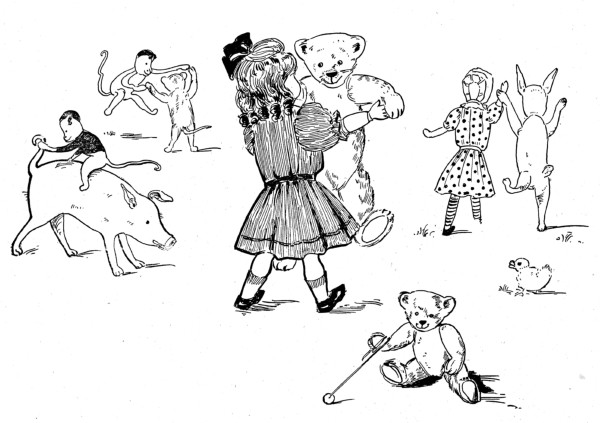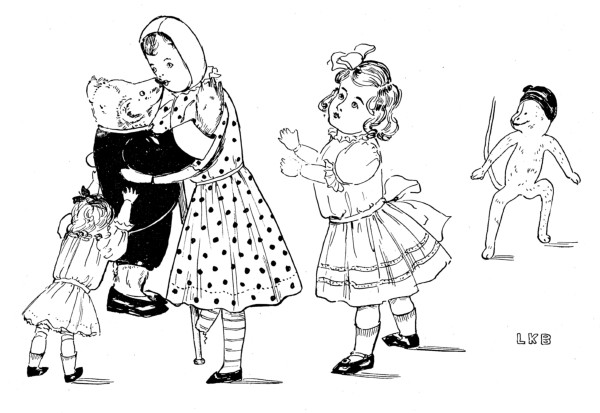 THE day was fair, and they all were there,
And they hugged and kissed Mr. Cinnamon Bear.

THEN they sent three cheers across the sea,.
To a little old, lady in Germany
Who started the Bears on their career,
Who fashioned them first and sent them here;
And three cheers more for their hostess fair
For little Miss Dorothy Vandevare.